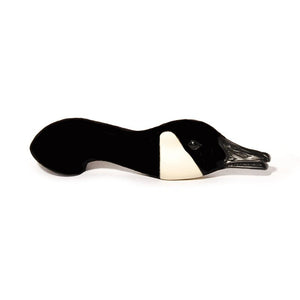 Bigfoot™ Canada Feeder Replacement Head
Sale price Price $8.49 Regular price
Replacement head for the Canada Feeder pose.
Super tough polyethylene construction for a lifetime of hard use. 
Replacement head simply pops into place with one simple and secure snap lock connection. 
Painted areas are done by hand with tough, flexible, non-fading paint.
Basic colors including grayish brown body, black heads, and black foot-leg assembly are permanently molded in.