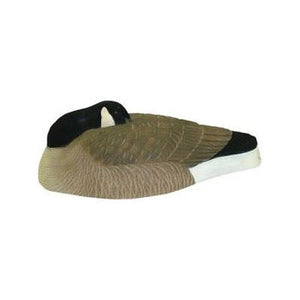 B2™ Canada Sleeper Shell Decoys 6 Pk.
Sale price Price $119.99 Regular price
Finally, spread-enhancing Canada shells built with the same tough-as-nails materials and finish as original Big Foot decoys. They'll look perfect on sandbars, snow-covered fields, and shorelines.
The sleeper version features a one-piece design for fast, convenient stacking. All heads and tails are flocked. 
Durable 25"Lx12"Wx9"H shells feature: 
Rugged and durable Canada goose shell decoys
Tough-as-nails Big Foot PE construction
Basic colors and true-to-life feather details molded in
Hand brushed paint for the soft appearance of a live goose
Amazing realism and larger size