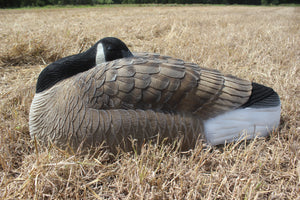 Bigfoot™ Canada Oversize Sleeper Shell Decoys 6 Pk.
Sale price Price $174.99 Regular price
Spread-enhancing Canada shells built with the same tough-as-nails materials and finish as original Big Foot decoys.
They'll look perfect on sandbars, snow-covered fields and shorelines.
The sleeper version features a one-piece design for fast, convenient stacking.
Decoy Size 33" X 16" X 12.5" Packed 6 to a box.